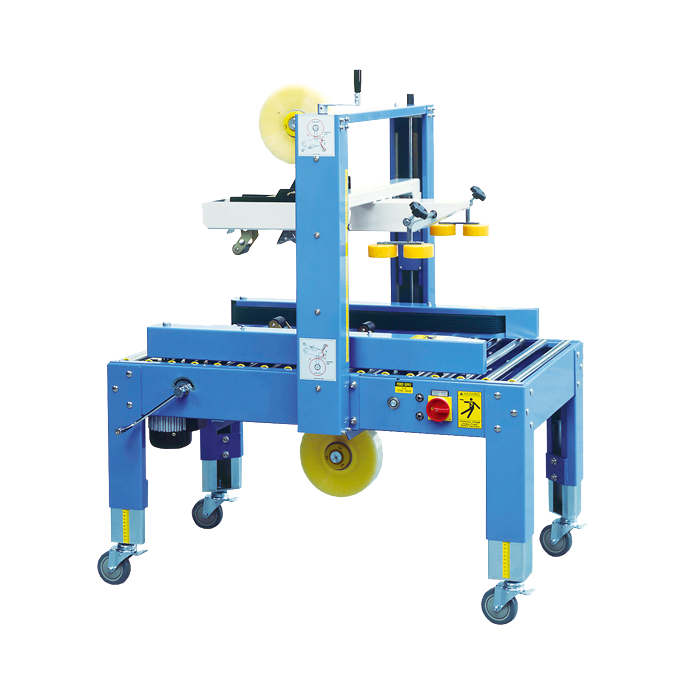 Tape Sealing Machine
Description: Our semi-automatic and fully automatic carton sealing machine both come with side belt drive provide smooth carton transport. Standard features included adjustable bed height, and a roller top in feed and exit table in order to seal box xmotthly and accuratley during the taping operation. Capable of Interchanging 2'' or 3'' Tape Heads.
Best used in: Sealing large production scale. For the best performance, use our machine length carton sealing tape
Same Day Delivery within a 10-mile radius. Big Saving and Earn Rolling Reward Points for Orders Over $250.
* Please check our Terms of Sale page for additional information.
Model #
Dimensions
L x W x H
Belt Speed
Tape Roll Lengths
Price Each
Qty
(Each)
1
2+
863-CTSM1
50.79 x 38 x 54"
20M/Min
1000, 1500, 2000 yd.
$ 2,880.00
$ 2,550.00
863-CTSM2
50.79 x 38 x 59''
20M/Min
1000, 1500, 2000 yd.
5,550.00
4,850.00