Glasses
Safety First with our Glasses. Choose from a variety of options to make sure your workers are properly equipped with eye protection glasses. Designed to maximize eye protection. 
Comfortable, scratch-resistant safety glasses for indoor/outdoor use. 
Stock up on safety glasses for your work and make sure your employees always have reliable eye protection.
Meets all industry standards.
Same Day Delivery within a 10-mile radius. Big Saving and Earn Rolling Reward Points for Orders Over $250.
Stacking Discounts: The Higher your order subtotal (before tax and freight), the greater the Savings!** Orders totaling more than $250, $500 and $1,000 will save increasingly more on Each Item. Our Stacking Discounts give you the best option for your needs.
**Order subtotal must be a MINIMUM of $250, $500, or $1,000 AFTER discount is applied to each item.
* Please check our Terms of Sale page for additional information.
Model #
Description
Color
Pair/
Box
Price Per Box


(Combined Order ≥)

Redeem for
Free
Qty
(Box)
1
2
3
4

≥ $100

≥ $250

≥ $500

≥ $1,000

SG22-11
Safety Glass Meets ANSI Z87.1
Clear/Black
12
$ 21.00
$ 18.00
$ 16.20
$ 15.00
300
SG22-12
Visitor Specs Meets ANSI Z87.1-2010
Clear
12
25.80
22.80
21.00
19.20
300
SG22-13
Indoor/Outdoor Meets ANSI Z87.1-2010
Clear/Black
12
25.80
22.80
21.00
19.20
--
SG22-21
Visitor Specs Meets ANSI Z87.1-2010
Clear
12
28.20
24.60
22.80
21.00
400
SG22-21D
Silver Mirror Meets ANSI Z87.1-2010
Black/Silver
12
28.20
24.60
22.80
21.00
400
SG22-41A
Anti Fog Meets ANSI Z87.1-2015
Clear
12
22.80
19.80
18.00
16.80
300
SG22-81L
Visitor Specs Speclight Clipped onto the
Temples of Glasses for Lighting in the Dark
Black
10
89.00
78.00
71.00
65.00
1000
Face Shield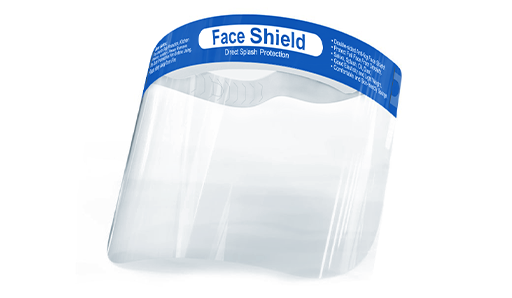 Description:
Protect your whole face from spray and splatter, droplet, dust, oil smoke, etc.
Lightweight, Reusable
Foam sponge forehead strip always provides comfort
Model #
Description
Size
Qty/
Box
Box/
Ctn
Price Per Piece


(Combined Order ≥)

Qty
(Piece)
10
300
500

≥ $100

≥ $250

≥ $500

SG22-10
9 x 13''
Splash-proof protective Ultra-Light Face Shield
10
12
$ 2.50
$ 1.99
$ 1.80