Safety Bollard
Free Same Day Delivery* available for qualified orders! Get Big Saving and Earn Rolling Reward Points for Orders Over $250.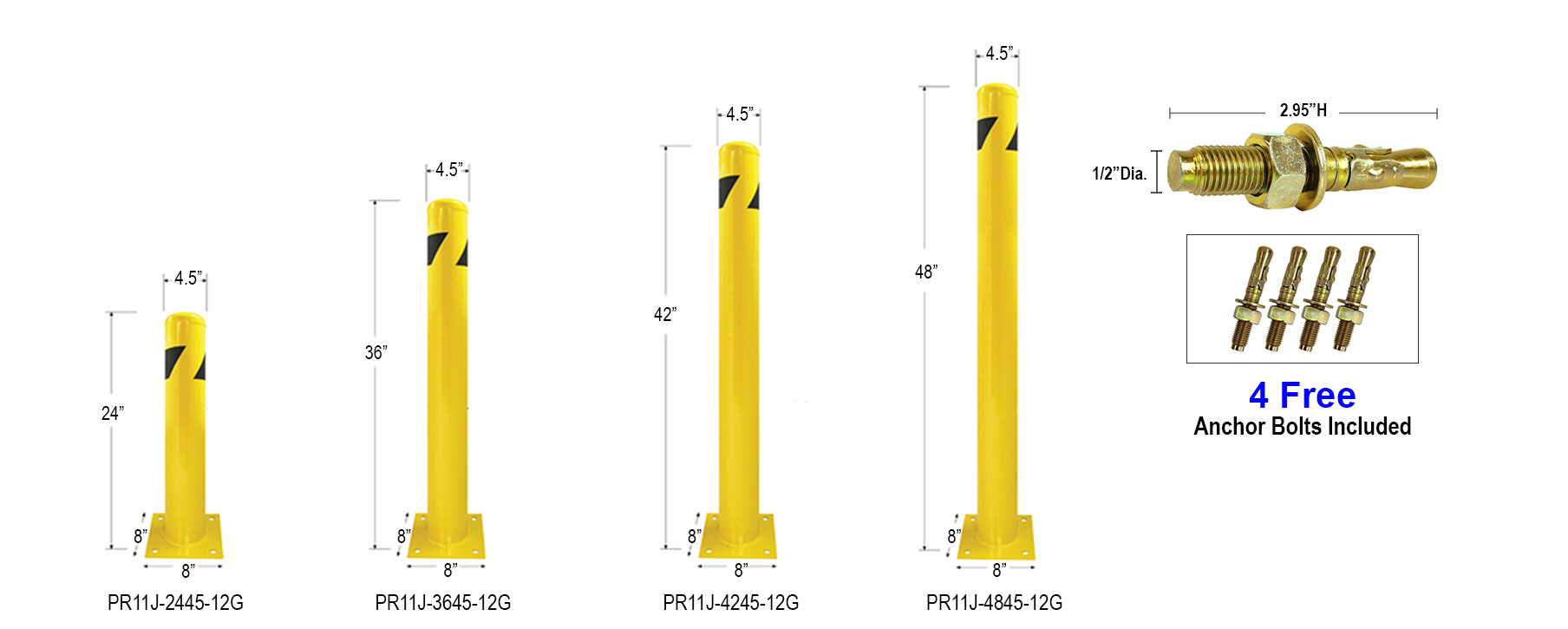 Designed to be durable and highly visible by using a yellow coated surface.
Base plates come with pre-drilled holes for easier installation.
4 free anchor bolts included with each safety bollard.
Outdoor or indoor use to control traffic and block important objects from being damage to due objects colliding.
Model #
Gauge
Height
Dia.
Mounting
Plate Dim.
Price Each
Redeem
for Free
(Each)
Order Qty.
(Each)
1
3
6
12

Or Combined Order ≥

$100

$250

$500

$1,000

PR11J-2445-12G
Standard, 4.5" Diam, 12 Ga
24"
4.5"
8 x 8"
$ 63
$ 60
$ 57
$ 54
1500
PR11J-3645-12G
Standard, 4.5" Diam, 12 Ga
36"
4.5"
8 x 8"
79
75
71
67
2000
PR11J-4245-12G
Standard, 4.5" Diam, 12 Ga
42"
4.5"
8 x 8"
88
84
80
76
2000
PR11J-4845-12G
Standard, 4.5" Diam, 12 Ga
48"
4.5"
8 x 8"
93
88
84
80
2000