Poly Tubing
Free Same Day Delivery* available for qualified orders! Get Big Saving and Earn Rolling Reward Points for Orders Over $250.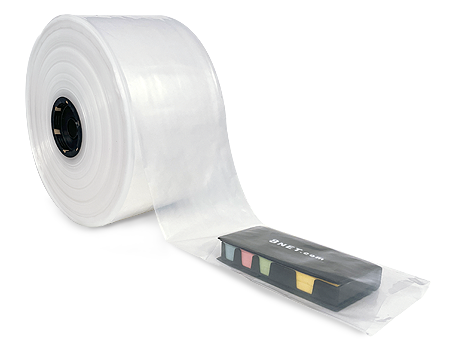 LDPE (low-density polyethylene) plastic construction meets FDA & USDA compliant.
The cost-effective way to create custom poly bags for packaging or storage.
Simply cut tubing to your exact length and seal with a

poly bag sealer w/cutter

.
2.0 MIL - Industrial
Model #
Roll Size
Price Per Roll
Redeem
for Free
(Roll)
Order Qty.
(Roll)
Width
Length
1
3
6
12

Or Combined Order ≥

$100

$250

$500

$1,000

PT2-02-2150
2"
2150'
$ 33
$ 28
$ 28
$ 28
1500
PT2-03-2150
3"
2150'
46
42
40
38
2000
PT2-04-2150
4"
2150'
57
53
49
47
2500
PT2-05-2150
5"
2150'
65
56
56
56
2500
PT2-06-2150
6"
2150'
78
74
69
65
3000
PT2-08-2150
8"
2150'
98
83
83
83
3500
PT2-09-2150
9"
2150'
110
91
91
91
4000
PT2-10-2150
10"
2150'
115
99
99
99
5000
PT2-12-2150
12"
2150'
138
128
118
108
5500
4.0 MIL -Heavy Duty
Model #
Roll Size
Price Per Roll
Redeem
for Free
(Roll)
Order Qty.
(Roll)
Width
Length
1
3
6
12

Or Combined Order ≥

$100

$250

$500

$1,000

PT4-02-1075
2"
1075'
$ 36
$ 29
$ 29
$ 29
1500
PT4-03-1075
3"
1075'
45
45
45
39
2000
PT4-04-1075
4"
1075'
48
48
48
46
2500
PT4-06-1075
6"
1075'
75
68
66
64
3000
PT4-08-1075
8"
1075'
98
92
86
79
3500
PT4-12-1075
12"
1075'
138
118
118
118
5000