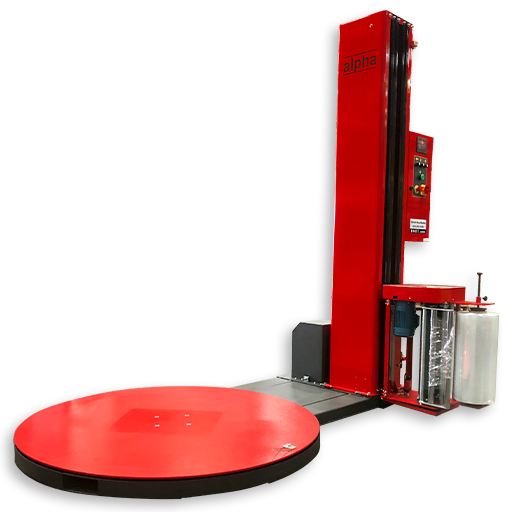 Stretch Wrap Machine
Description: Wraps light loads without damaging packaging, pre-stretches film 120% to 300% with a push of a button. Side-mounted carriage with fast film feed. Accessible forklift design for easy positioning & setup.
Best used in: Bundling palletized items. Wrapping pallets and securing similar types of products. Great for use with our Industrial Stretch Wrap.
Same Day Delivery within a 10-mile radius. Big Saving and Free Gifts for Orders Over $150.
* Please check our Terms of Sale page for additional information.
Model #
Max. Skid Size
L x W x H
Load Capcity
Roll Width
Pre-stretches
Film
Price Each
Qty
(Each)
1
2+
861-SWM-82200
59 x 59 x 82"
4,400 lbs.
20''
200%
$ 7,180
$ 6,900
861-SWM-82250
59 x 59 x 82"
4,400 lbs.
20''
250%
7,280
6,990
861-SWM-98200
59 x 59 x 98"
4,400 lbs.
20''
200%
8,380
8,080
861-SWM-98250
59 x 59 x 98"
4,400 lbs.
20''
250%
8,480
8,180
861-SWM-98300
59 x 59 x 98"
4,400 lbs.
20''
300%
8,580
8,280
SWM-82300
53 x 53 x 82"
5,000 lbs
20"
Up to 300%
8,350
8,180
SWM-98300F
53 x 53 x 98"
5,000 lbs
20"
Up to 300%
11,500
10,380