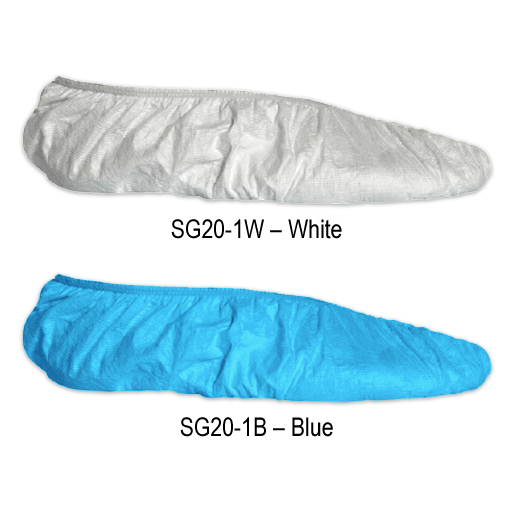 Shoe Cover
Description: Durable and soft shoe covers provide comfortable extended wear. Non-hazardous protection with PolyGard standard weight shoe covers. 
Best used in: areas where shoes need to be covered such as hospitals, laboratories and similar areas. Great for containing possible contamination. 
Stacking Discounts: The Higher your order subtotal (before tax and freight), the greater the Savings!** Orders totaling more than $250, $500 and $1,000 will save increasingly more on Each Item. Our Stacking Discounts give you the best option for your needs.
**Order subtotal must be a MINIMUM of $250, $500, or $1,000 AFTER discount is applied to each item.
Same Day Delivery within a 10-mile radius. Big Saving and Earn Rolling Reward Points for Orders Over $250.
* Please check our Terms of Sale page for additional information.
Model #
Description
Color
Size
Pairs/
Box
Price Per Box


(Combined Order ≥)

Redeem for Free
Qty
(Box)
1
4
8
12

≥ $100

≥ $250

≥ $500

≥ $1,000

SG20-1B07
Polypropylene Spun Bond, Non-Skid
Blue
L
50
$ 16.70
$ 15.50
$ 14.70
$ 13.70
500
SG20-1B08
Polypropylene Spun Bond, Non-Skid
Blue
XL
50
16.70
15.50
14.70
13.70
500
SG20-1W07
Polypropylene Spun Bond, Non-Skid
White
L
50
16.70
15.50
14.70
13.70
500
SG20-1W08
Polypropylene Spun Bond, Non-Skid
White
XL
50
$15 any quantity
500