Reclosable poly bags
Free Same Day Delivery* available for qualified orders! Get Big Saving and Earn Rolling Reward Points for Orders Over $250.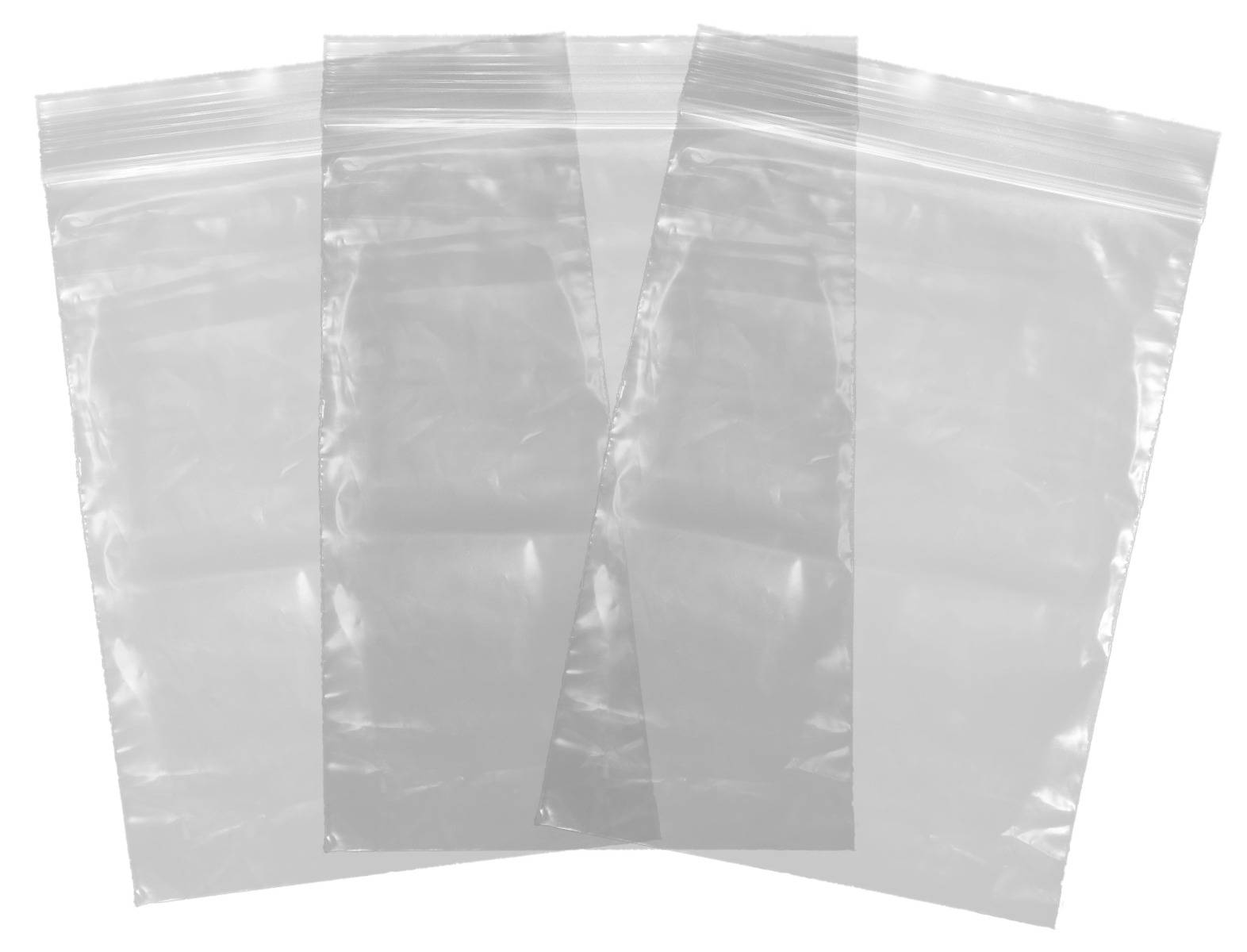 2 MIL poly plastic bag.
100% alright protect your merchandise from dirt and moisture.
One touch zipper seal to speed up your operation.
Durable, odorless, and non-toxic.
Model #
Inside
Qty
/Case
Price Per Case
Redeem
for Free
(Case)
Order Qty.
(Case)
1
5
10
20

Or Combined Order ≥

W x L

$100

$250

$500

$1,000

PBR20-0203
2 x 3"

New

1000
$ 10
$ 9
$ 8
$ 7
250
PBR20-0304
3 x 4"
1000
13
12
11
10
300
PBR20-0305
3 x 5"
1000
15
14
13
12
400
PBR20-0306
3 x 6"
1000
23
21
17
15
500
PBR20-0406
4 x 6"
1000
20
19
18
13
600
PBR20-0507
5 x 7"
1000
36
32
28
25
750
PBR20-0508
5 x 8"
1000
39
35
31
27
1000
PBR20-0510
5 x 10"
1000
46
42
38
33
1250
PBR20-0606
6 x 6"

New

1000
28
27
26
25
1250
PBR20-0609
6 x 9"
1000
33
32
31
29
1250
PBR20-0610
6 x 10"
1000
49
45
41
36
1250
PBR20-0612
6 x 12"

New

1000
59
54
50
46
2000
PBR20-0615
6 x 15"

New

1000
72
68
63
58
2000
PBR20-0808
8 x 8"
1000
44
43
42
40
1500
PBR20-0810
8 x 10"
1000
48
48
48
48
2000
PBR20-0912
9 x 12"
1000
47
46
45
44
2500
PBR20-1012
10 x 12"

New

1000
65
65
65
61
3000
PBR20-1013
10 x 13"
1000
88
81
72
63
3000
PBR20-1015
10 x 15"

New

1000
118
105
95
88
3500
PBR20-1212
12 x 12"

New

1000
95
90
85
78
3000
PBR20-1215
12 x 15"

New

1000
99
94
89
85
3500
PBR20-1315
13 x 15"
1000
115
108
98
91
3500
PBR20-1318
13 x 18"
1000
138
133
128
123
4000