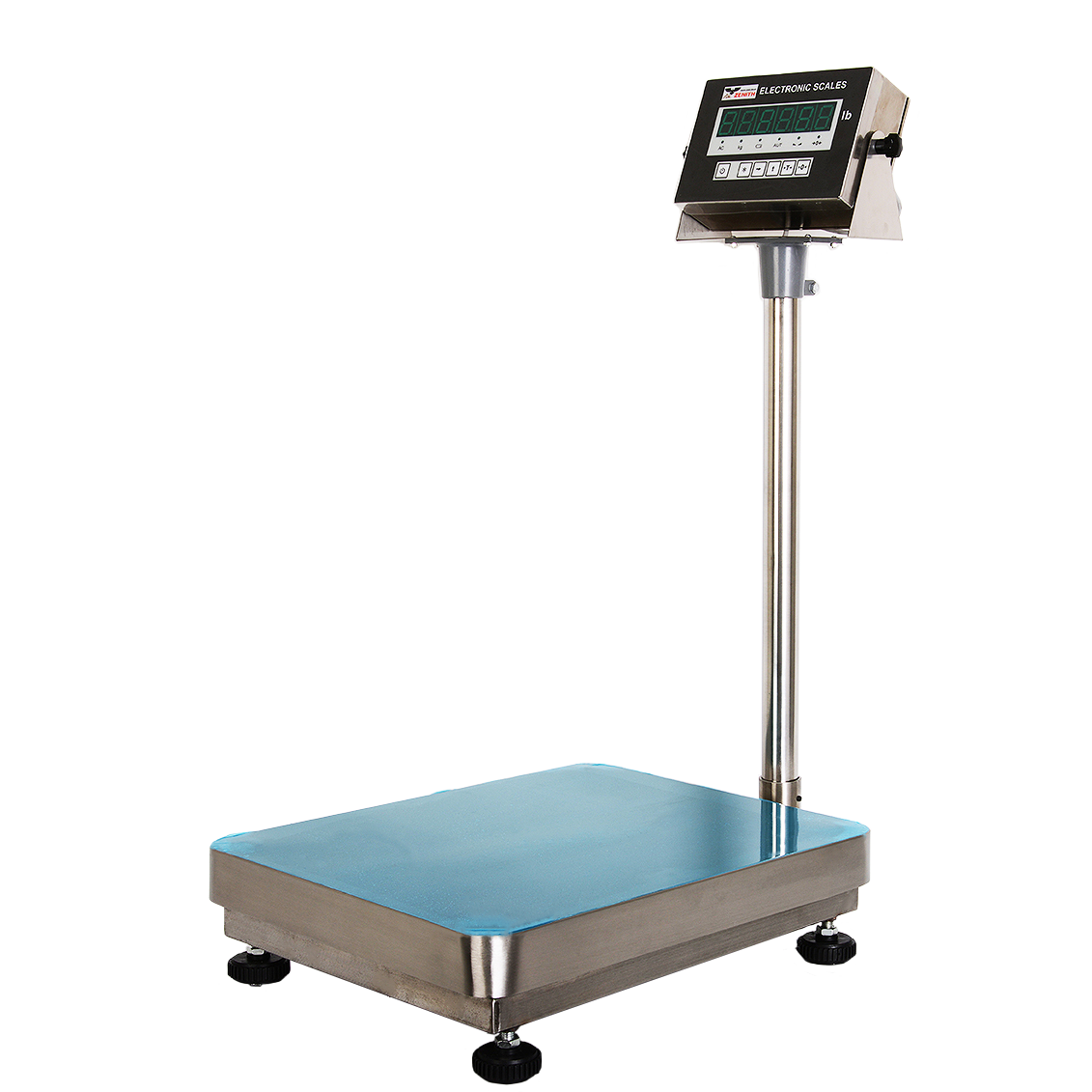 DS811-11B
Description:

Digital Bench Scale w/LCD Display

Dimensions: 16" x 12"
Load
Capacity: 440 lbs
Precision: 0.02 lb
Digital Bench Scale 12" x 16" W/LCD Display
Description: Quality digital bench scale. Has a commercial load capacity of 440 lbs. Large digital display for accuracy and easy to use. 
Best used in: weighing large products and bundled items for shipping. Accurate and very reliable digital bench scales.  
Same Day Delivery within a 10-mile radius. Big Saving and Earn Rolling Reward Points for Orders Over $250.
* Please check our Terms of Sale page for additional information.
Model #
Description
Dimensions
Load/
Capacity
Precision
Price Each
Qty
(Each)
1
2+
DS811-11B

Digital Bench Scale w/LCD Display

16" x 12"
440 lbs
0.02 lb
$ 198.00
$ 185.00
DS811-12B

Digital Bench Scale w/LCD Indicator RS-232 Port

16" x 20" x 32"
800 lbs
0.50 lb
198.00
185.00
DS811-21L

Digital Floor Scale w/LED Printer

48" x 48" x 4.5"
5,500 lbs
1.00 lb
850.00
780.00
DS811-21LS

Digital Floor Scale w/LED Display, NTEP Approved

48" x 48" x 4.5"
5,500 lbs
1.00 lb
999.00
930.00
DS811-22W

Digital Floor Scale w/Wireless LED Printer

48" x 48" x 4.5"
5,500 lbs
1.00 lb
1,100.00
980.00
DS811-23L

Digital Floor Scale w/LED Printer

48" x 48" x 4.5"
10,000 lbs
2.00 lb
910.00
850.00
DS811-31R
Digital Floor Scale Ramp
48 x 40"
10,000 lbs
N/A
299.00
280.00
DS811-71B

Counting Scale w/3 LCD Display

12 x 9 x 4.5"
6.6 lbs
0.0002 lb
128.00
126.00