Efficiently filtrate bacteria in the air with our various disposable Masks
Disposable: Fluid resistant, effective in protecting against germs, dust, air pollution. 
Standard: Provides protection from dirt, dust and pollen
N95 Mask: Highest filter efficiency level,effective against particulate aerosols free of oil. Contour fit design with adjustable nosepiece.
* Please check our Terms of Sale page for additional information.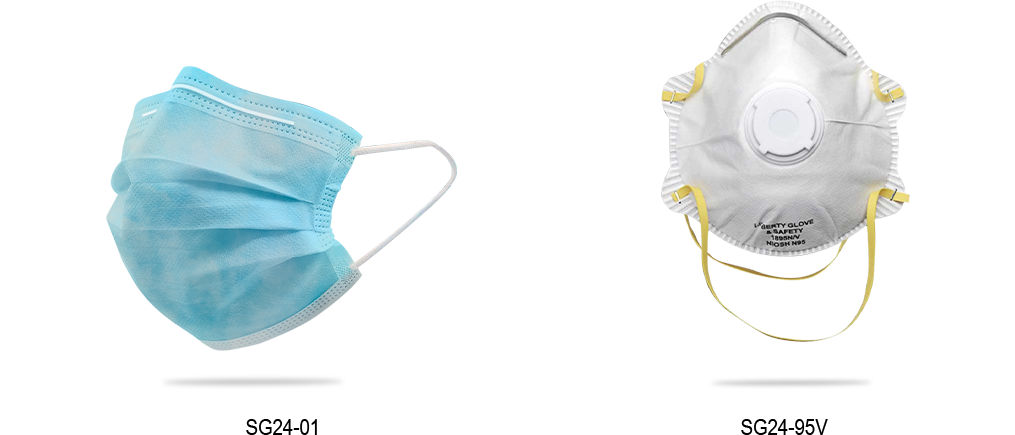 3-Ply Disposable
Model #
Description
Qty/
Box
Box/
Case
Price Per Box


(Combined Order ≥)

Order
Qty (Box)
1
10
20
40

≥ $100

≥ $250

≥ $500

≥ $1,000

SG24-01
3-Ply Disposable Earloop Face Mask
50
40
$ 5.80
$ 4.80
$ 4.50
$ 3.88
N95
Model #
Description
Qty/
Box
Box/
Case
Price Per Box
Order
Qty (Box)
1
12
60
SG24-95V
N95 Dust Masks N95 NIOSH-With Valve
10
12
$ 57
$ 54
$ 50