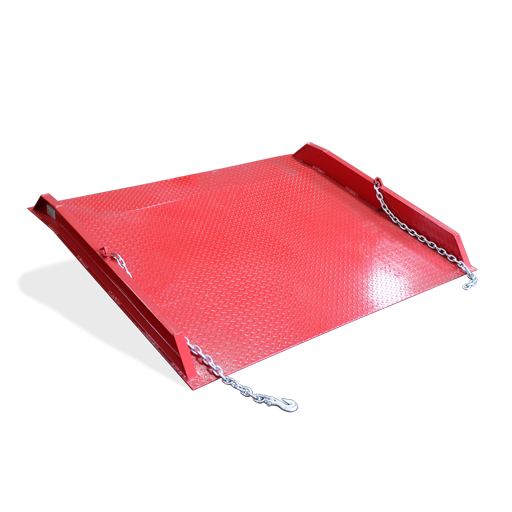 Dock Board
Description: Red steel dock boards built to withstand the heaviest weight for all of your loading and unloading needs. Safety legs hold the dock board in place to provide a sturdy and safe platform for loading and unloading. Steel curbs and slip-proof surfaces prevent dangerous and heavy equipment from falling over.
Best used in: Packaging out small valuable or fragile items that are going to be shipped out. Thick envelope with bubble wrap inside provides adequate protection.
Same Day Delivery within a 10-mile radius. Big Saving and Free Gifts for Orders Over $250.
* Please check our Terms of Sale page for additional information.
Model #
Description
Dimensions
Load Capacity
Price Each
Qty
(Each)
1
2
802-DB7260-10K
with legs, Red
72'' W x 60'' L
10,000 lbs
$ 1,190
$ 1,080
802-DB7260-15K
with legs, Red
72" W x 60" L
15,000 lbs
1,370
1,260
802-DB7260-20K
with legs, Red
72" W x 60" L
20,000 lbs
1,480
1,370
802-DB7272-15K
with legs, Red
72" W x 72" L
15,000 lbs
1,790
1,680
802-EDB72-20K
Bumpers included
72" W
20,000 lbs
1,750
1,650