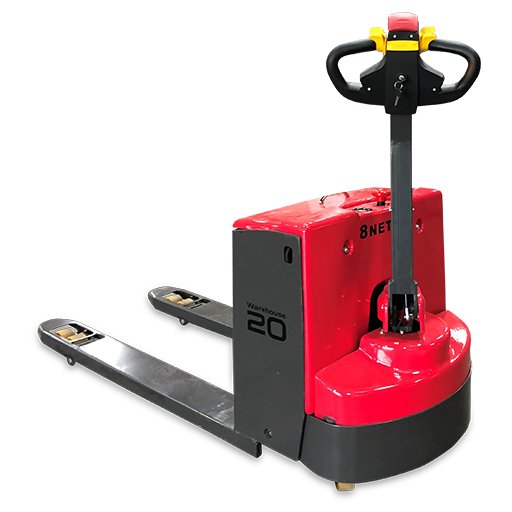 Electric Pallet Truck
Features:
•Walkie style
•Separate excitation motor. Electric power steering system.
•Electromagnetic, regenerative braking system.
•Step-less speed control system, emergency reversing/emergency brake swith.
Best used in: Designed for heavy-duty loads, such as lifting, moving, transporting pallets in warehouse. Ideal for moving and transporting pallets in warehouses in order to maximize productivity. 
Same Day Delivery within a 10-mile radius. Earn Rolling Reward Points for Orders Over $250.
* Please check our Terms of Sale page for additional information.
Model #
Load Capacity
WT. (LBS.)
Fork Size
Price Each
Qty
(Each)
1
2
852-PJT-4400-6H
4,400 lbs
661 lbs.
48 x 27"
$ 3,168.00
$ 3,168.00