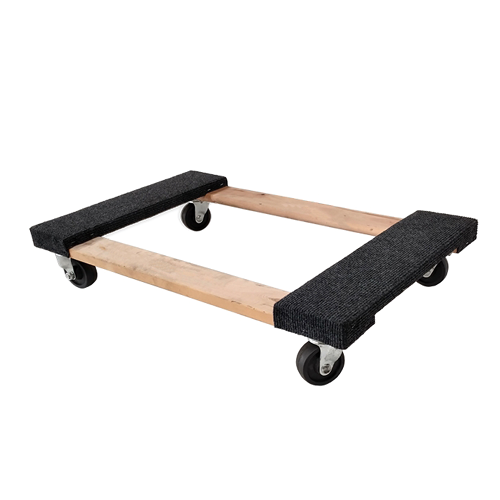 Hardwood Dolly
The overall platform measurements are 30" length x 18" width and the carpeted platform prevents scratches on furniture and appliances. This dolly is perfect for professional movers, in warehouses, schools, offices and other institutions.
Stacking Discounts: The Higher your order subtotal (before tax and freight), the greater the Savings!** Orders totaling more than $250, $500 and $1,000 will save increasingly more on Each Item. Our Stacking Discounts give you the best option for your needs.
**Order subtotal must be a MINIMUM of $250, $500, or $1,000 AFTER discount is applied to each item.
Model #
Description
Dimensions
Load Capacity
Wheel Type
Price Each
Redeem for Free
Qty
(Each)
1
2
3

≥ $100

≥ $250

≥ $500

831-11PC1830
Carpeted Ends
30L x 18W x 5 1/2"H
660 lbs
3" Caster
$ 22
$ 20
$ 18
500