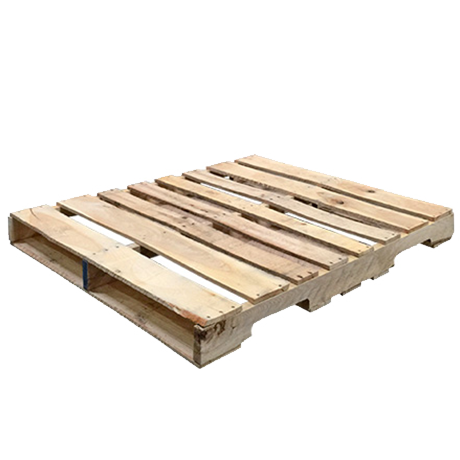 Wood Pallets
Requires a 2-3 day delivery lead time
Description: Quality, Recycled, Solid Wood Pallet.
Best used in: Warehouses to hold and ship out products. 
* Please check our Terms of Sale page for additional information.
Stacking Discounts: The Higher your order subtotal (before tax and freight), the greater the Savings!** Orders totaling more than $250, $500 and $1,000 will save increasingly more on Each Item. Our Stacking Discounts give you the best option for your needs.
**Order subtotal must be a MINIMUM of $250, $500, or $1,000 AFTER discount is applied to each item.
Model #
Description
Length
Weight
Capacity
SHPG.
Weight
Price Each


(Combined Order ≥)

Qty
(Each)
10
20
50
100+

≥ $100

≥ $250

≥ $500

≥ $1,000

WP-2W2-4840
2-Way Recycled
48" x 40"
2200 lbs
45 lbs
$ 12.50
$ 11.50
$ 10.50
$ 9.50
WP-4W2-4840
4-Way Recycled
48" x 40"
2500 lbs
45 lbs
14.50
13.50
12.50
11.50