Safety Tape - Heavy Duty
Free Same Day Delivery* available for qualified orders! Get Big Saving and Earn Rolling Reward Points for Orders Over $250.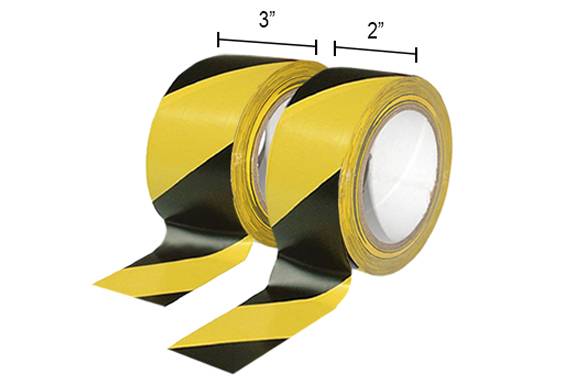 Made of premium quality polyvinyl chloride with aggressive rubber-based pressure-sensitive adhesive.
The striking bright yellow/black color provides a noticeable visual barricade to block off designated areas.
Stretching and conforming around even in curved surfaces and corners.
Waterproof, not susceptible to any weather condition.
Model #
Mil
Size
Color
Rolls/
Case
Price Per Roll (Min. 8)
Redeem
for Free
(8 Rolls)
Order Qty.
(Roll)
8
1 Case
2 Cases
3 Cases

Or Combined Order ≥

$100

$250

$500

$1,000

801-61-2036
Black/Yellow
6 MIL
2" x 36 yds
24
$ 4.50
$ 4.20
$ 4.00
$ 3.80
1000
801-62-3036
Black/Yellow
6 MIL
3" x 36 yds
16
6.75
6.10
5.80
5.50
1500