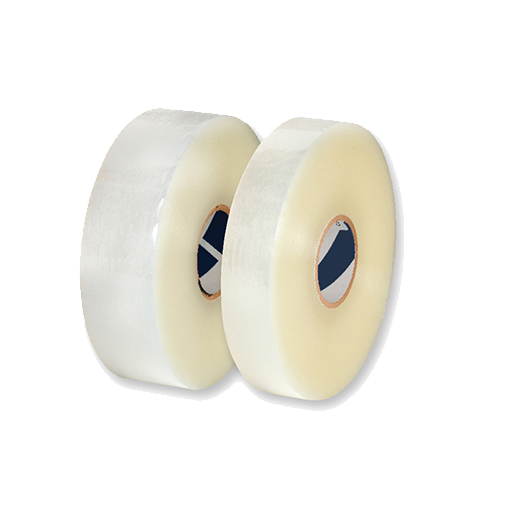 Machine Length Sealing Tape
Machine Length Sealing Tape
Description: Machine length carton sealing tape is strong enough and can resist any tears or splits. Strong, reliable and easy release.
Best used in: Perfect for use in carton sealing tape machines. Not for use with hand dispensers. For best performance use carton sealing tape machines
Same Day Delivery within a 10-mile radius. Big Saving and Free Gifts for Orders Over $150.
* Please check our Terminology page for additional information. 
Machine Length Sealing Tape
Model #
Color
MIL
Size
Roll/
Case
Price Per Case
Promo Price
Any Qty
Qty
(Case)
1 Case
4 Case
8+ Case
CT-18-21000
Clear
1.8mil
2" x 1000 yds
6
$ 72.00
$ 66.00
$ 60.00
$ 54.00
CT-18-31000
Clear
1.8mil
3" x 1000 yds
4
64.00
60.00
56.00
52.00
CT-20-21000
Clear
2.0mil
2" x 1000 yds
6
78.00
66.00
60.00
60.00
CT-20-31000
Clear
2.0mil
3" x 1000 yds
4
76.00
68.00
64.00
64.00