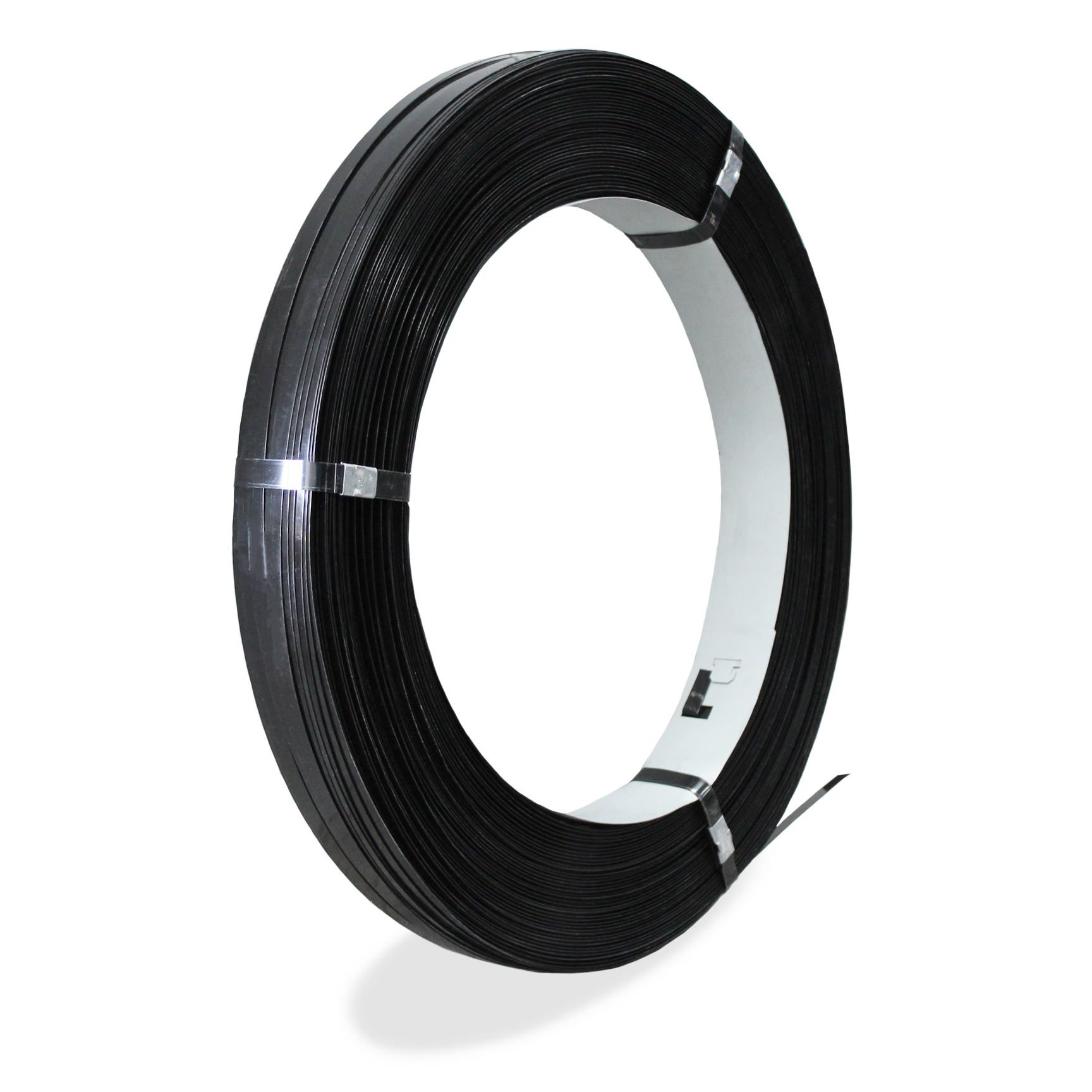 Steel Strapping
Description: The highest tensile strength strapping, and available in a variety of widths, thicknesses and grade of steel.
Best used in: Bundling palletized items. Wrapping pallets and securing heavy items. Best use with our Polyester Strapping Tools
Same Day Delivery within a 10-mile radius. Big Saving and Earn Rolling Reward Points for Orders Over $250.
* Please check our Terms of Sale page for additional information.
Model #
Description
Width
Thickness
Break
Strength
Approx.
Length
Core
Coil/
Pallet
Price Per Coil
Qty
(Coil)
1 Coil
2 Coils
4 Coils
8 Coils
≥ $100
≥ $250
≥ $500
≥ $1000
SS500-020
Standard Grade
1/2"
.020"
1,170 lbs.
3080'
16 x 3"
14
$ 138.00
$ 125.00
$ 119.00
$ 109.00
SS625-020
Medium Duty
5/8"
.020"
1,460 lbs.
2470'
16 x 3"
14
138.00
125.00
119.00
109.00
SS750-020
Heavy Duty
3/4"
.020"
1,750 lbs.
2050'
16 x 3"
14
138.00
125.00
119.00
109.00