Bubble Bags - Open End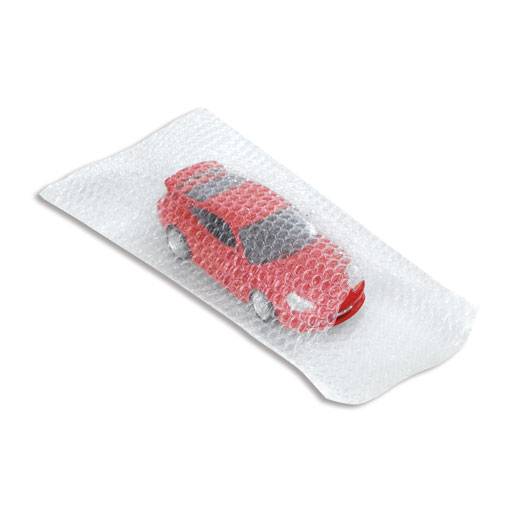 Description: Our bubble bags are made with the highest quality material to provide visual enhancement and security. The bottom is seamless, and the side seams resist splitting. Reusable 3/16" bubble bags with flush cut open end.
Best used in: Shipping or storing delicate/fragile items to prevent scratches, scrapes, and any other damage during shipping or storage. The bubble bag is the best solution for most kinds of ecommerce businesses, storage solutions, moving delicate valuables, personal shipping, Skin care products, cosmetics, gift-wrapping, and more.
Same Day Delivery within a 10-mile radius. Big Saving and Earn Rolling Reward Points for Orders Over $250.
* Please check our Terms of Sale page for additional information.
Stacking Discounts: The Higher your order subtotal (before tax and freight), the greater the Savings!** Orders totaling more than $250, $500 and $1,000 will save increasingly more on Each Item. Our Stacking Discounts give you the best option for your needs.
**Order subtotal must be a MINIMUM of $250, $500, or $1,000 AFTER discount is applied to each item.
Model #
Inside
Qty
/Case
Price Per Case


(Combined Order ≥)

Redeem for Free
Qty
(Case)
1
3
5
10+
W x L

≥ $100

≥ $250

≥ $500

≥ $1,000

BB1O-0405
4" x 5 1/2"
1500
$ 84
$ 76
$ 72
$ 66
3000
BB1O-0407
4" x 7 1/2"
1100
69
62
59
56
2500
BB1O-0608
6" x 8 1/2"
650
62
56
53
49
2500
BB1O-0708
7" x 8 1/2"
550
64
58
55
51
2500
BB1O-0711
7" x 11 1/2"
400
58
53
50
47
2500
BB1O-0811
8" x 11 1/2"
350
56
51
48
44
2500
BB1O-0815
8" x 15 1/2"
300
65
59
56
52
3000
BB1O-0817
8" x 17 1/2"
250
61
56
53
49
2500
BB1O-1015
10" x 15 1/2"
250
56
51
48
44
2500
BB1O-1211
12" x 11 1/2"
250
56
51
48
44
2500
BB1O-1215
12" x 15 1/2"
200
57
51
49
45
2500
BB1O-1223
12" x 23 1/2"
150
62
57
54
49
2500
BB1O-1517
15" x 17 1/2"
150
58
53
50
46
2500
BB1O-1823
18" x 23 1/2"
100
59
53
51
47
2500