Chemical Resistant Gloves
Great chemical resistant gloves for handling harsh chemicals. Choose from different materials to handle specific tasks. All are very durable and fabricated from quality materials. 
Same Day Delivery within a 10-mile radius. Big Saving and Free Gifts for Orders Over $150.
* Please check our Terms of Sale page for additional information.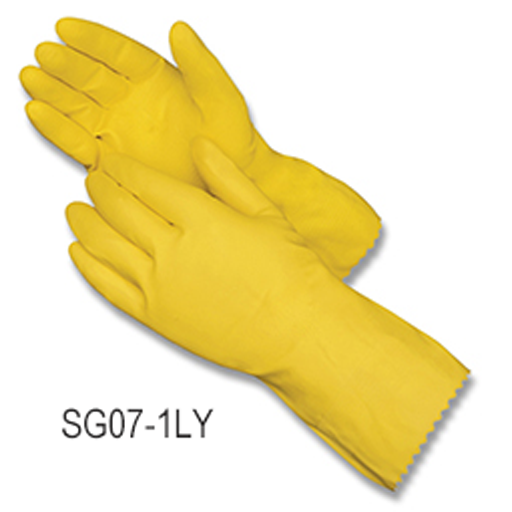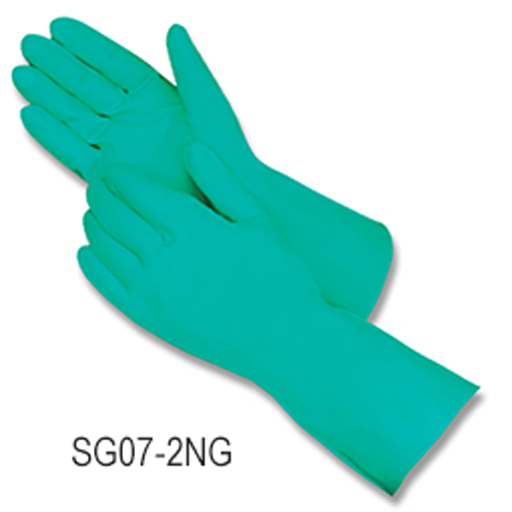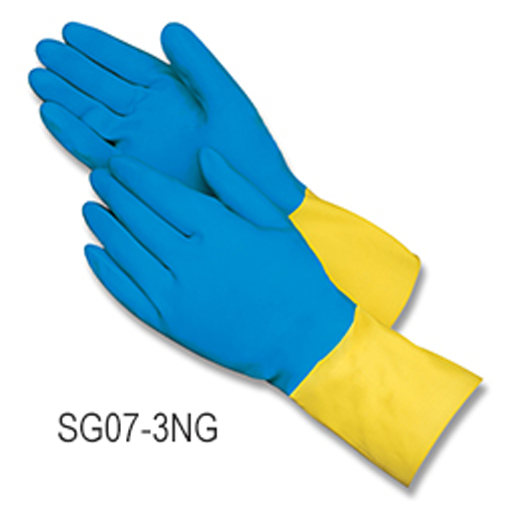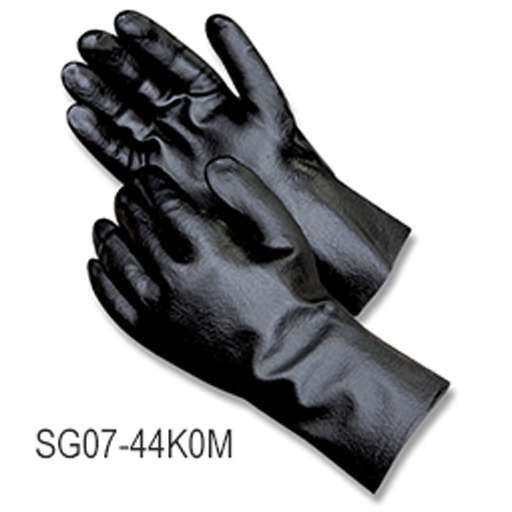 Latex
18mil natural latex for general cleaning purpose, FDA compliant for food contact
Embossed grip on palm and finger for better grip, flock lined
Model #
Description
Color
Size
Pairs/
Pack
Packs/
Carton
Price Per Pair
Qty
(Pair)
3 Pairs
6 Pairs
12 Pairs
SG07-1LY07

Light-Duty, 12" Length

Yellow
L
12
12
$ 1.50
$ 1.20
$ 1.10
SG07-1LY08

Light-Duty, 12" Length

Yellow
XL
12
12
1.50
1.20
1.10
Nitrile
15mil Green nitrile;Bacteriostatic and fungistatic additives, FDA compliant for food contact
Anti-slip pattern for better grip in wet and dry conditions, flck lined
Model #
Description
Color
Size
Pairs/
Pack
Packs/
Carton
Price Per Pair
Qty
(Pair)
3 Pairs
6 Pairs
12 Pairs
SG07-2NG07

Heavy-Duty, 13" Length

Green
L
12
12
$ 2.80
$ 2.20
$ 2.00
SG07-2NG08

Heavy-Duty, 13" Length

Green
XL
12
12
2.80
2.20
2.00
Neoprene/Latex
28mil extra thickness for protection; Chlorinated for better chemcial resistance, FDA compliant for food contact
Anti-slip pattern for better grip in wet and dry conditions; cotton-flock lining
Model #
Description
Color
Size
Pairs/
Pack
Packs/
Carton
Price Per Pair
Qty
(Pair)
3 Pairs
6 Pairs
12 Pairs
SG07-3NG07

Extra-Thick, 13" Length

Blue/Yellow
L
12
12
$ 3.10
$ 2.60
$ 2.30
SG07-3NG08

Extra-Thick, 13" Length

Blue/Yellow
XL
12
12
3.10
2.60
2.30
PVC
Black PVC fully coated, rough finished grip 
Model #
Description
Color
Size
Pairs/
Pack
Packs/
Carton
Price Per Pair
Qty
(Pair)
3 Pairs
6 Pairs
12 Pairs
SG07-44K0M
Fully Coated, 14" Gauntlet
Black
Men's
12
6
$ 4.50
$ 3.90
$ 3.60
SG07-48K0M
Fully Coated, 18" Gauntlet
Black
Men's
12
5
5.30
4.80
4.30