Executive Seating
Free Same Day Delivery* available for qualified orders! Get Big Saving and Earn Rolling Reward Points for Orders Over $250.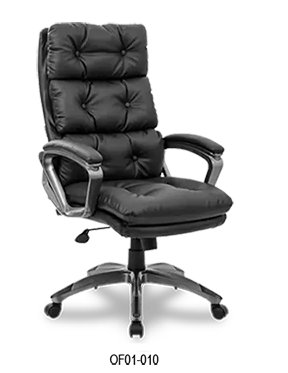 Super-size chair, wide enough for any adult to have great comfort.
High-density resilience foam seat and back.
Specially designed to support your back while giving you maximum cushioning for long hours at the office.
Good quality material, durable, reliable, and easy to clean.
Easy to Assemble.
Model #
Description
Color
Price Each
Redeem
for Free
(Each)
Order Qty.
(Each)
1
4
8
12

Or Combined Order ≥

$100

$250

$500

$1,000

OF01-010

Bonded Leather High Back Chair-Deluxe

Black
$88 Any Qty.
2500