Microfiber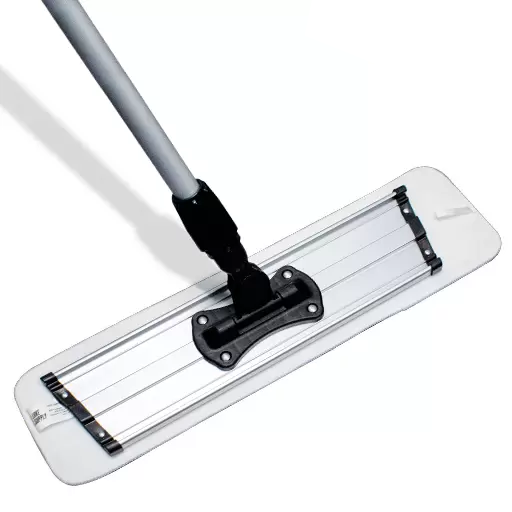 High-quality microfiber easily picks up dirt, dust, and grime off your floors, leaving them nice and clean.
Extra absorbent than traditional mops for more efficient cleaning. Easy to clean and reuse.
Change pads in seconds with the attached hook and loop fasteners.
Professional-grade aluminum frame. Detachable handle with reinforced plastic joints. Easy to assemble, stable and safe.
Microfiber Pad
Model #
Description
Size
Color
Pcs/
Pack
Price Per Piece
Redeem
for Free
(Piece)
Order Qty.
(Piece)
12
24
36
72

Or Stacking Discount ≥

$100

$250

$500

$1,000

JLM04-P1-1
Mop Pad - Mic. Reusable
5" W x 18" L
Blue
12
$ 3.90
$ 3.00
$ 2.70
$ 2.50
1000
Microfiber Mop Accessories
Model #
Description
Size
Pcs/
Case
Price Per Piece
Redeem
for Free
(Piece)
Order Qty.
(Piece)
1
3
6
12

Or Stacking Discount ≥

$100

$250

$500

$1,000

JLM04-P2-1
Mop Frame - Aluminum w/ Hook & Loop Fastener
4" W x 16" H
12
$ 8.00
$ 7.50
$ 7.00
$ 6.50
250
JLM04-P3
Mop Handle - Aluminum/ Adjustable
60" L
24
6.50
6.00
5.50
4.90
250