Polyester Strapping
Free Same Day Delivery* available for qualified orders! Get Big Saving and Earn Rolling Reward Points for Orders Over $250.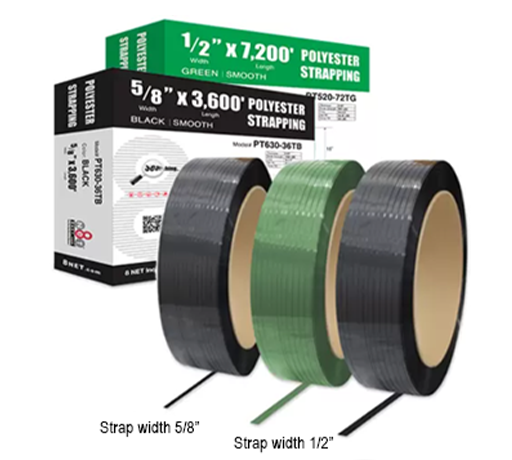 Manufactured to the tightest industry standard.
Similar durability to steel strapping, but 63% less expensive than steel.
UV resistant, perfect for outdoor use.
Only comes with 16 x 6" core size.
Smooth Surface.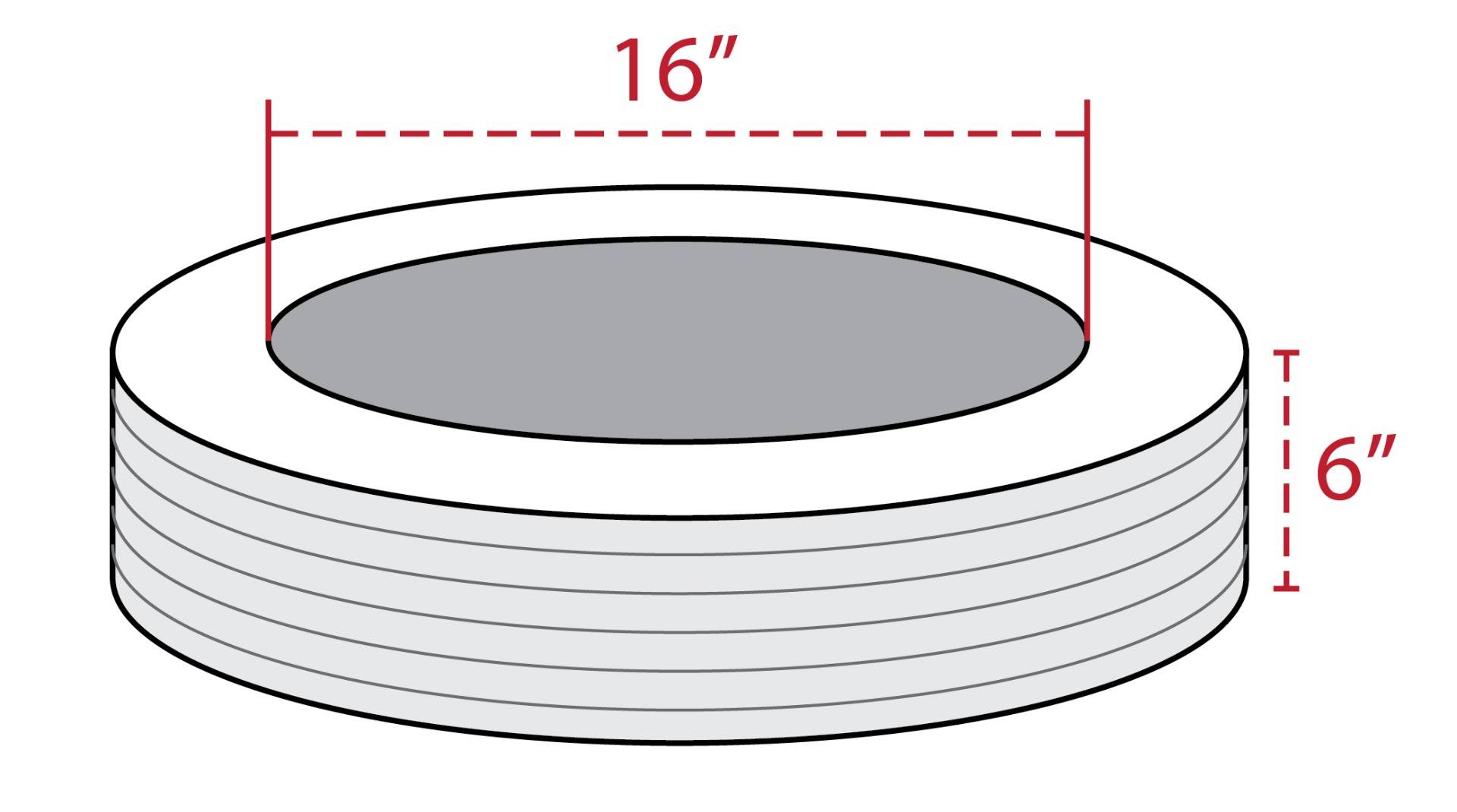 Medium Duty
Model #
Size
Break
Strength
Color
Coils/
Skid
Price Per Coil
Redeem
for Free
(Coil)
Order Qty.
(Coil)
1
3
6
12

Or Combined Order ≥

W x L

$100

$250

$500

$1,000

PT520-72TB
1/2" x 7,200'
600 lbs
Black
48
$ 55
$ 49
$ 46
$ 43
2000
PT520-72TG
1/2" x 7,200'
600 lbs
Green
48
55
49
46
43
2000
Heavy Duty
Model #
Size
Break
Strength
Color
Coils/
Skid
Price Per Coil
Redeem
for Free
(Coil)
Order Qty.
(Coil)
1
3
6
12

Or Combined Order ≥

W x L

$100

$250

$500

$1,000

PT525-58TB
1/2" x 5,800'
700 lbs
Black
48
$ 55
$ 49
$ 46
$ 43
2000
Extra Heavy Duty
Model #
Size
Break
Strength
Color
Coils/
Skid
Price Per Coil
Redeem
for Free
(Coil)
Order Qty.
(Coil)
1
3
6
12

Or Combined Order ≥

W x L

$100

$250

$500

$1,000

PT630-36TB
5/8" x 3,600'
1080 lbs
Black
48
$ 67
$ 59
$ 54
$ 52
2000