Steel Strapping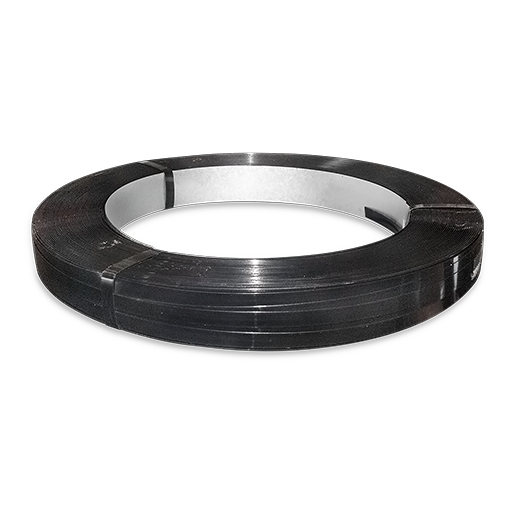 Description: Most strong and cut-resistant packaging compare to any other strapping. Highest tensile strengths strapping used to hold extremely heavy loads together. Manufactured from cold rolled steel and heat treated to maximize break strength and ductility. Each weight approximates 100 lbs per coil. Painted and waxed finish.
Best used in: Perfect for a variety of heavy-duty applications such as securing wide loads, bundling together various metals, roll end binding, pavers and bricks, bailing wire, securing packaged glass and pipes, metal billets and timber, and other materials for shipping and handling. Best use with our steel strapping tools and strapping cart. Packaging gloves are also recommended while working with steel strapping
* Please check our Terms of Sale page for additional information.
Stacking Discounts: The Higher your order subtotal (before tax and freight), the greater the Savings!** Orders totaling more than $250, $500 and $1,000 will save increasingly more on Each Item. Our Stacking Discounts give you the best option for your needs.
**Order subtotal must be a MINIMUM of $250, $500, or $1,000 AFTER discount is applied to each item.
Model #
Size
Break
Strength
Coil/
Pallet
Price Per Coil
Redeem for Free
Qty
(Coil)
W x L
1
2
4
8

≥ $100

≥ $250

≥ $500

≥ $1,000

SS500-020
1/2" x 3,080'
1,170 lbs.
14
$ 132
$ 116
$ 106
$ 99
5000
SS625-020
5/8" x 2,470'
1,460 lbs.
14
132
116
106
99
5000
SS750-020
3/4" x 2,050'
1,750 lbs.
14
132
116
106
99
5000