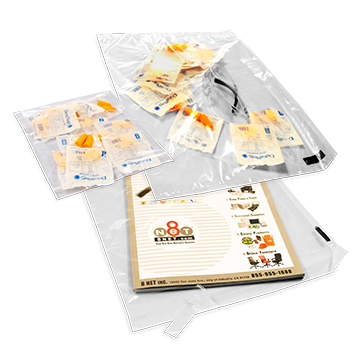 Poly Bag
Description: Poly Bags are made of quality plastic to keep moisture away. 
Best used in: Storing and shipping items that need water and moisture protection. Great for stationary and collectible items. 
Same Day Delivery within a 10-mile radius. Big Saving and Free Gifts for Orders Over $150.
* Please check our Terms of Sale page for additional information.
\
Model #
Outside
MIL
Qty
/Ctn
Price Per Carton
Promo Price
Any Carton Qty
Qty
(Ctn)
W x L
1 Carton
5 Cartons
10+ Cartons
PBF10-1218WV
12 x 18''
1.0mil
1000
$ 40.00
$ 38.00
$ 37.00
$ 37.00
PBF15-0709
7 x 9"
1.5mil
1000
31.00
29.00
28.00
28.00
PBF15-0712
7 x 12"
1.5mil
1000
36.00
34.00
32.00
32.00
PBF15-0915
9 x 15"
1.5mil
1000
49.00
45.00
43.00
43.00
PBF15-3232
32 x 32"
1.5mil
250
59.00
56.00
54.00
54.00
PBF20-0914W
9 x 14"
2.0mil
1000
48.00
46.00
44.00
44.00
PBF20-1215W
12 x 15"
2.0mil
1000
58.00
57.00
55.00
55.00