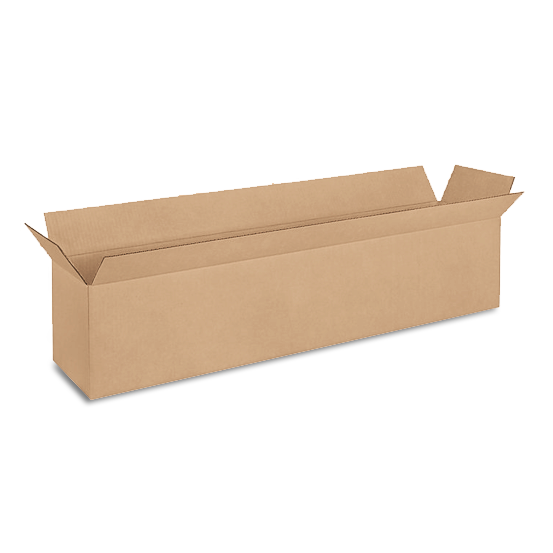 Corrugated Box 36-60"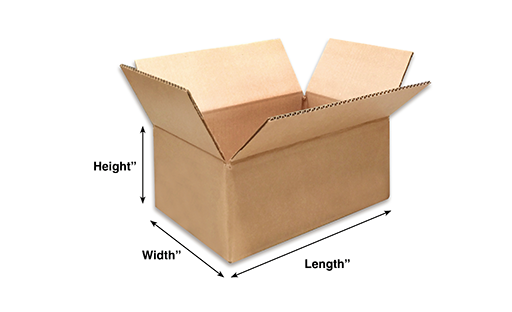 Description: Extra large Boxes great for shipping and storage. Great for large items or bundling smaller boxes. 8NET has a great selection of corrugate box sizes for all your shipping or storing needs. Sturdy and light-weight construction maintains or exceeds industry standards.
Best used in: Great for packaging larger products for shipping or storage. Boxes are rated for items up to 65lbs. For best results use our industrial carton sealing tape.
Same Day Delivery within a 10-mile radius. Big Saving and Free Gifts for Orders Over $150.
* Please check our Terminology page for additional information.
Model #
Inside Dim.
Description
1 Bundle
1 Skid
2 Skid
Quantity
(Box)
L x W x H
Qty
Price Per Box
Qty
Price Per Box
Qty
Price Per Box
CB360-140080E3S
36 x 14 x 8"
32 ECT S/W RSC
20
$ 1.68
240
$ 1.57
480
$ 1.48
CB360-240060T3D
36 x 24 x 6"
200 LB D/W RSC
10
5.90
100
5.20
200
4.85
CB360-240120T3D
36 x 24 x 12"
200 LB D/W RSC
10
7.50
100
7.15
200
6.85
CB370-205064T3D
37 x 20 1/2 x 6 3/8"
200 LB D/W RSC
10
5.90
80
5.30
160
4.75
CB400-080080T3S
40 x 8 x 8"
200 LB S/W RSC
20
1.65
240
1.55
480
1.45
CB460-200120T3S
46 x 20 x 12"
200 LB S/W RSC
10
4.35
120
3.85
240
3.70
CB600-120120T3S
60 x 12 x 12"
200 LB S/W RSC
10
3.60
240
3.30
480
3.20